FIND THE SOLUTION BASED ON CORE VALUES
FIND THE SOLUTION BASED ON CORE VALUES
FIND THE SOLUTION BASED ON CORE VALUES
FIND THE SOLUTION BASED ON CORE VALUES
FIND THE SOLUTION BASED ON CORE VALUES
FIND THE SOLUTION BASED ON CORE VALUES
FIND THE SOLUTION BASED ON CORE VALUES
Always searching for self limits, even in COVID-19 epidemic outbreak, Ms. Nguyen Thi Kim Huyen is still starting new projects...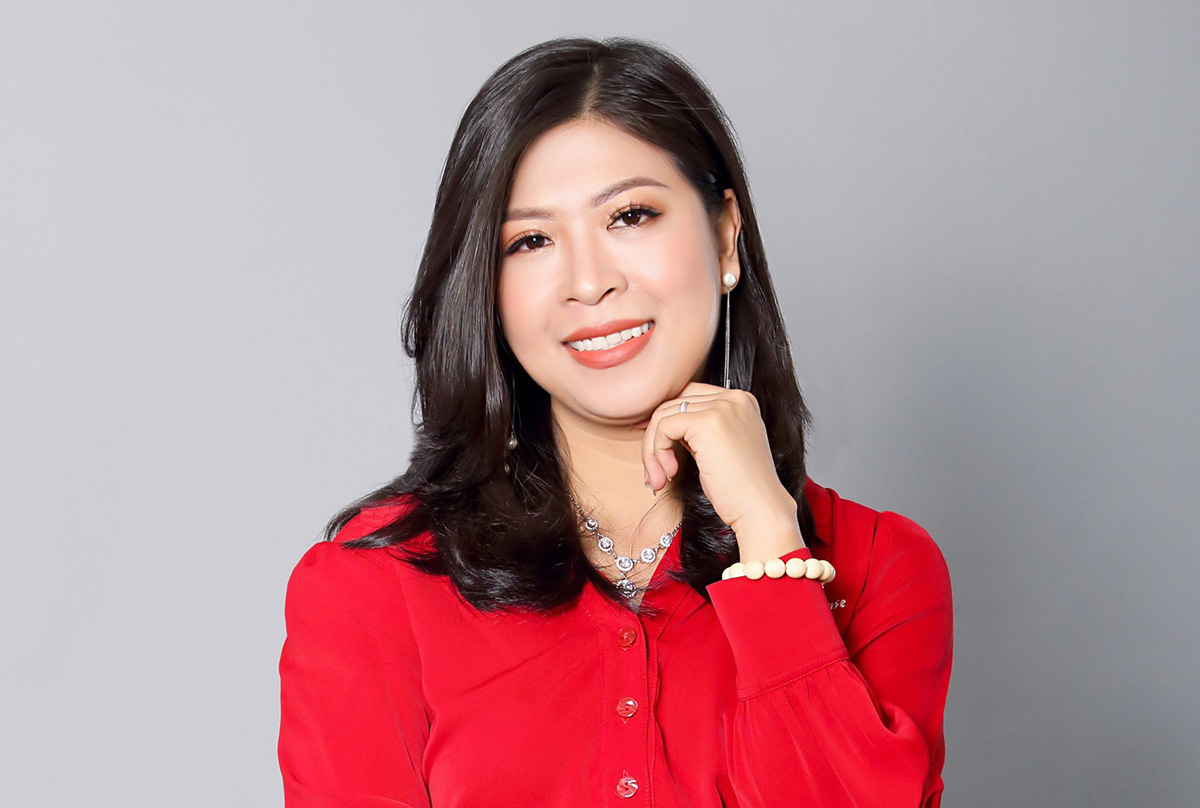 Ms. Kim Huyen Nguyen Thi
CEO of Global Maritimes Services & Genki Japanese House
During the epidemic outbreak, many businesses has chosen to "survive" by developing new different professions, and waiting for a better situation. Afterwards, if this new industry is no longer "workable", they will return to the main businesses.
According to Ms. Nguyen Thi Kim Huyen, owner of a business specializing in importing Japanese food, "Among the panic of the epidemic outbreak, the more calm we are, the more clealry we will see about the opportunities. The pandemic is bringing negative effects, however, don't stay at where you are. It could be a great chance to explore your limits based on the core values."
 

"I think that doing the business must always be creative, clear and take risks. It is similar to be a business woman. You need to take care of your health, always beautify yourself as well. It is also a way to keep your life in balance and recognize the values that you can contribute to life."

Ms.Kim Huyen - CEO of Global Maritime Services and Genki Japanese House
When the "exits" are suddenly blocked ...
When her Japanese food wholesale distribution channel for restaurants and hotels was running smoothly, COVID-19 epidemic arrived. As the results, the restaurants were gradually disappearing because there were no more international tourists. Afterwards, the government applied the widening social, thus, the hotels also had to close. Like other small and medium businesses operating in the travel service sector, all "the exits" for the company were suddenly blocked.
"The partners also sent us document requesting for payment rescheduling and debt reduction. At that time, we had no sales generated, and also cannot recover our finance. We are both in difficulty", Ms. Huyen shared.
Cannot giving up, with the retail license issued by the Department of Animal Health, she changed her plan to Online selling, splitting imported products such as salmon, Japanese eel, and oysters into small packages for retailing.
As the result, the products and ingredients that have been sold only in high-class Japanese restaurants now can come to the kitchen of housewives. Products are sashimi trays, sushi ... sold online at 30-50% lower prices than they are at restaurants. Besides that, fast delivery in cool boxes has convinced many customers. Not only that, some supermarkets evaluate the products at high rate and introduce them as their best choices.
"It was a bench market that I didn't think of when starting. The experience from the early start-ups made it easier for my business to move in new situation. We used to have a model of "Sushi take away". But it was closed for many reasons. Now the certificates and licenses of that model are our advantages. Hence, if your business fails at sometimes, think that you have more experience for the future ", Ms. Huyen said .
Currently the retail food business is representing only 25% of the company's sales. However, when comparing with the previous 5% of its contribution, 25% shows this turn is taking place as a right direction.
Do not stop exploring your limits
Even in the epidemic, she is developing new projects. She boasted that she had just developed vegetarian sushi. Her selling system now not only can also deliver sushi within Ho Chi Minh city areas but also to Da Lat, factories and offices ...
Furthermore, she has just finished the "Marketing for 0 VND" course. Also trained her employees to be more proficiently in adapting to the business in the new situation. They can use social networks effectively as a communication and sales channel. From selling directy to companies, they now have new skills in retailing and digital marketing ...
"The epidemic also caused many people to question: will we change our direction? I think it is not important. The issue is when we go into details, we can adjust our strategy. And how we maintain our core values of business. Taking the advantages of opportunity and always be ready to return to yourself ", Ms. Huyen said.
In that point of view, when the epidemic is gradually controlled, the wholesale segment is being recovered. The company also has a retail segment data based on the customer information. Those are very costly customers, with the bills value of 2-3 million VND. Whereas in the past, the average spend of the customer just only from 600,000 VND to 1,000,000 VND.
Spreading the advanced spirit of women
 
As the CEO of the two companies, Ms. Kim Huyen is having severals intense activities in the female business community with the desire to spread the advanced spirit of  women.
Interestingly, more than 8 years ago, she was one of the two representatives of Vietnamese family invited by the Japanese Government to Japan. This is an acitvity to express the gratitude to her contribution in diplomatic relations between the two countries. In four consecutive years, her family has been a "host" (adopting) members of the international exchange program of the Southeast Asian Youth Ship (SSEAYP).
It was also a turning point, a predestined opportunity to help her bring the pure Japanese culinary culture to Vietnam. Just like when she has started with the Japanese food business, also for those who love goods, the country and people of Japan, she hope her business is a warm open house where everyone could share products, cultures and traditions together. 
Source: https://tuoitre.vn/tim-loi-ra-dua-tren-gia-tri-cot-loi-2020091209435409.htm?utm_source=zalo&utm_medium=zalo&utm_campaign=zalo&zarsrc=31
Other news